Long Stroke Rolling Machine With Servo Driven

Expand grooving technology.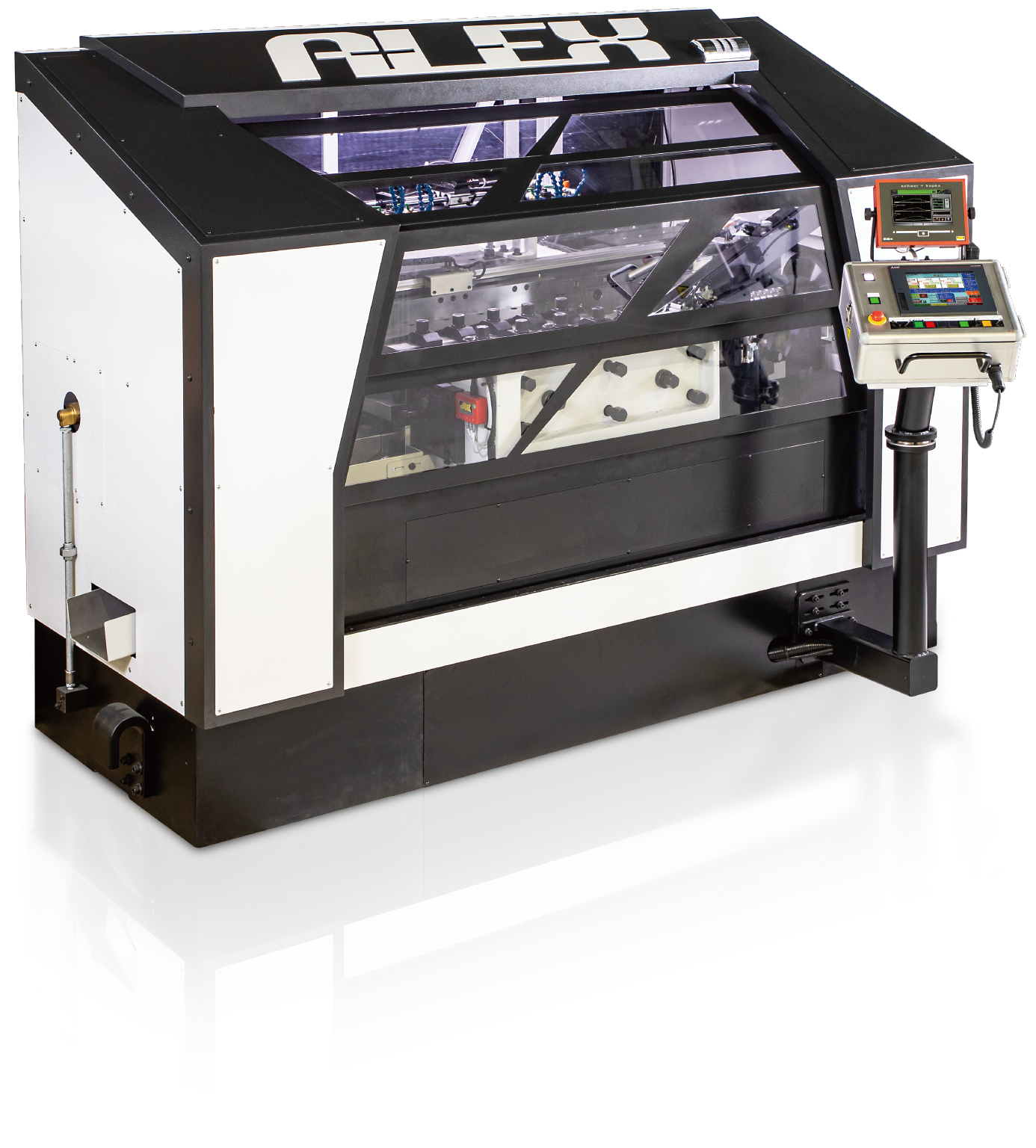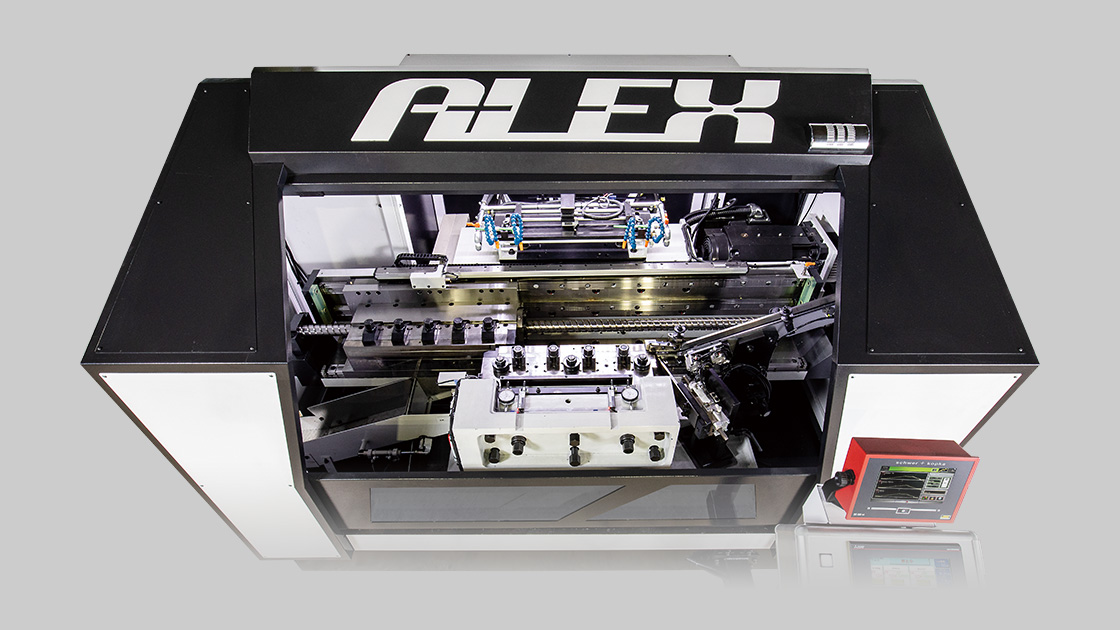 OVERVIEW
THI-ALEX was developed to further increase the expand grooving technology in the fastening bolt industry that requires more complicated and sophisticated forms.
THI-ALEX multiplies the possibility of rolling.
FEATURES01
Machine with long stroke adaptable to complicated forming
The die on the stationary side is 1.5 times longer than the conventional one, 550 mm.
It can form complicated shapes that cannot be realized by conventional machines.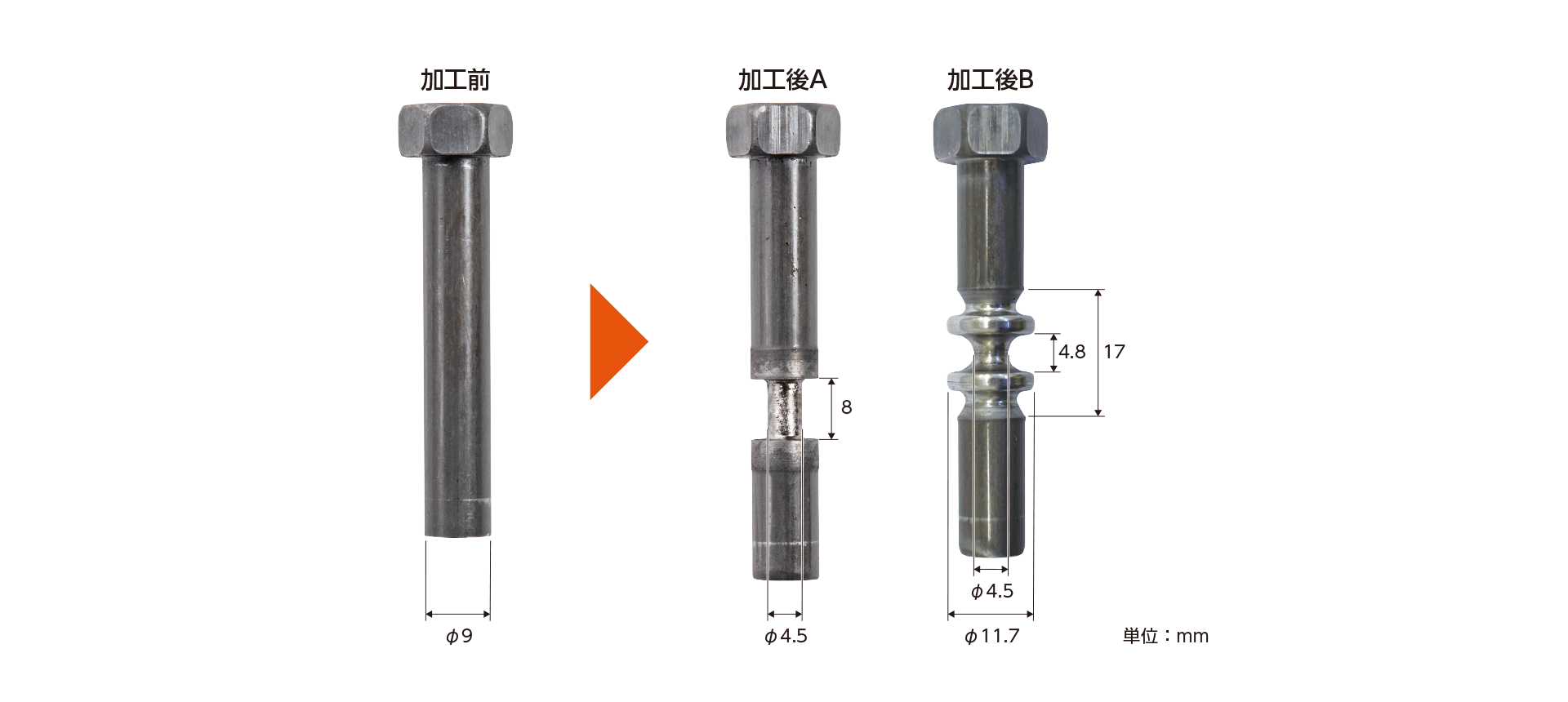 FEATURES02
Use of monitoring system
SK400 [optional]
It monitors the process load continuously while THI-ALEX is operating and discriminates in-process defective products.
100% monitoring in all processes to prevent the release of defective products.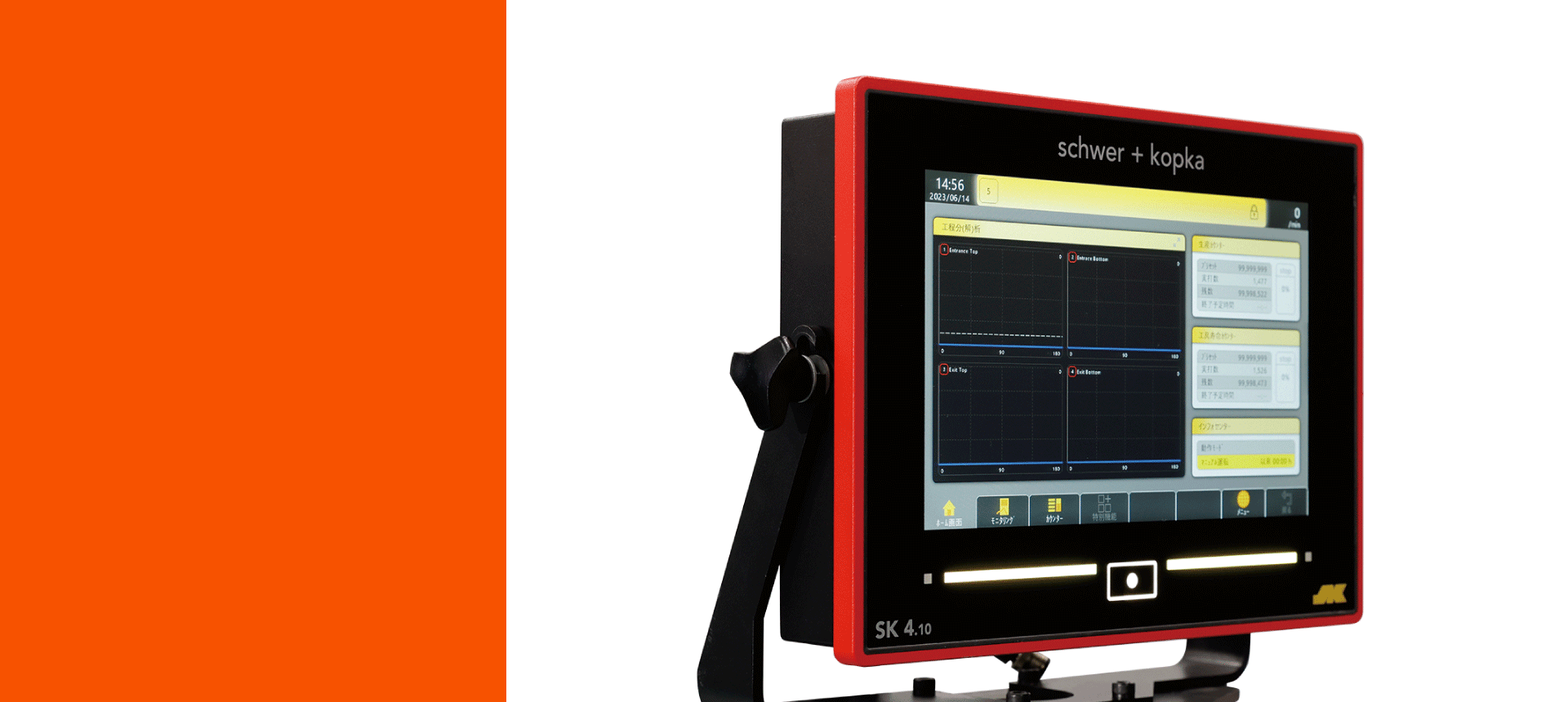 FEATURES03
Use of high precision ball screw and servo motor for ram driving
The conditions can be set by using the pulse dial and inputting values.
The ram stroke can be changed flexibly.