THREAD ROLLING MACHINE
THI-8R EVOLUTION
Contributing to sustainable cyclic-type manufacturing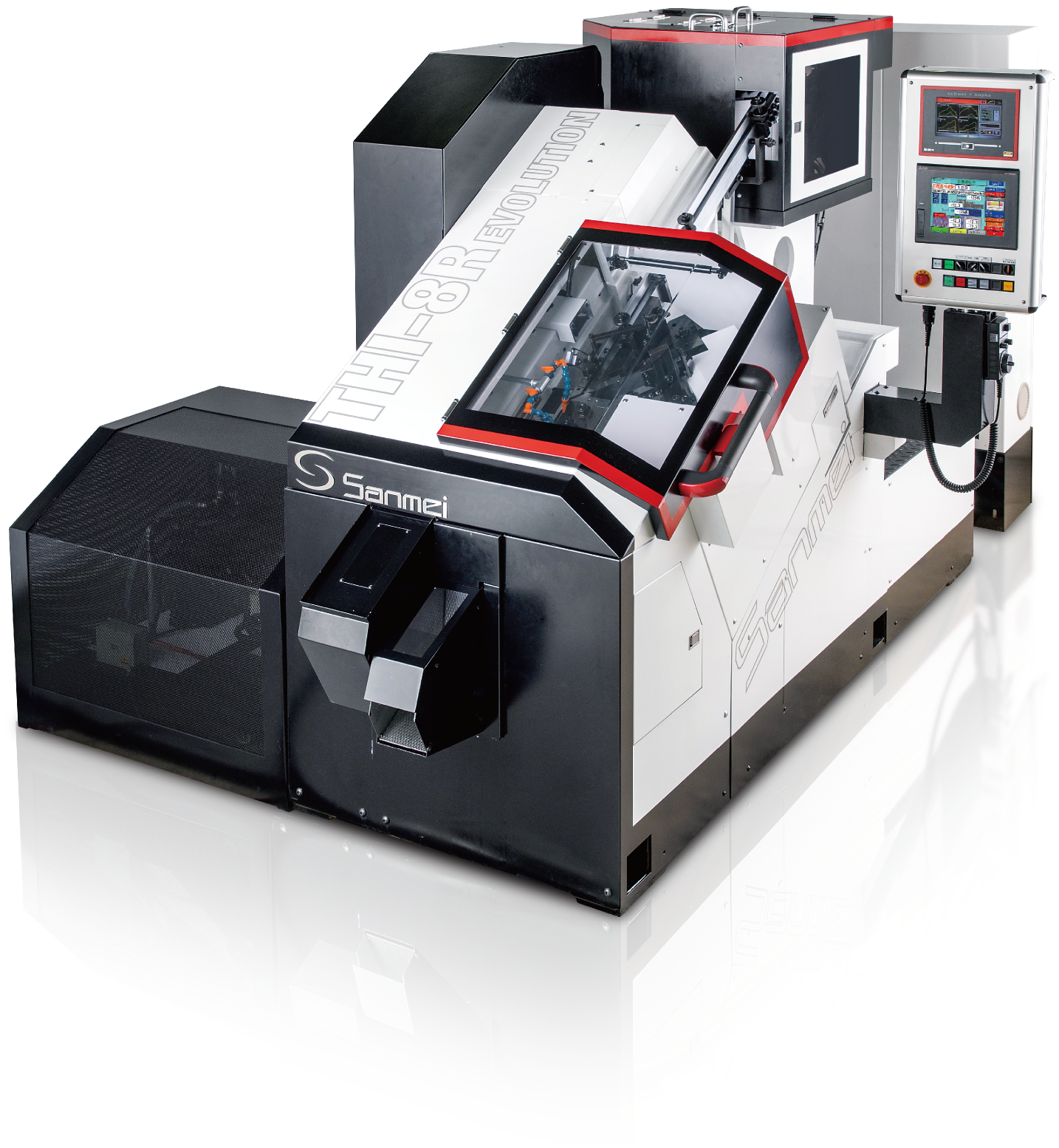 OVERVIEW
THI-R875 with improved performance has evolved into the high-speed THI-8R EVOLUTION.
The concept of the THI-R875 is carried over into this new model that pursues even faster speeds with improved functions and performance. The evolved speed creates a high productivity and added value.
FEATURES01
Numerical die positioning using touch panel
Easily and quickly complete settings with numerical automation
As adjustments can be made with numerals, anyone can easily complete adjustments.
A servo-driven pressing bolt is adopted for the die block pressure adjustment. A hydraulic clamp is incorporated to fix the die block, by that realizing automation.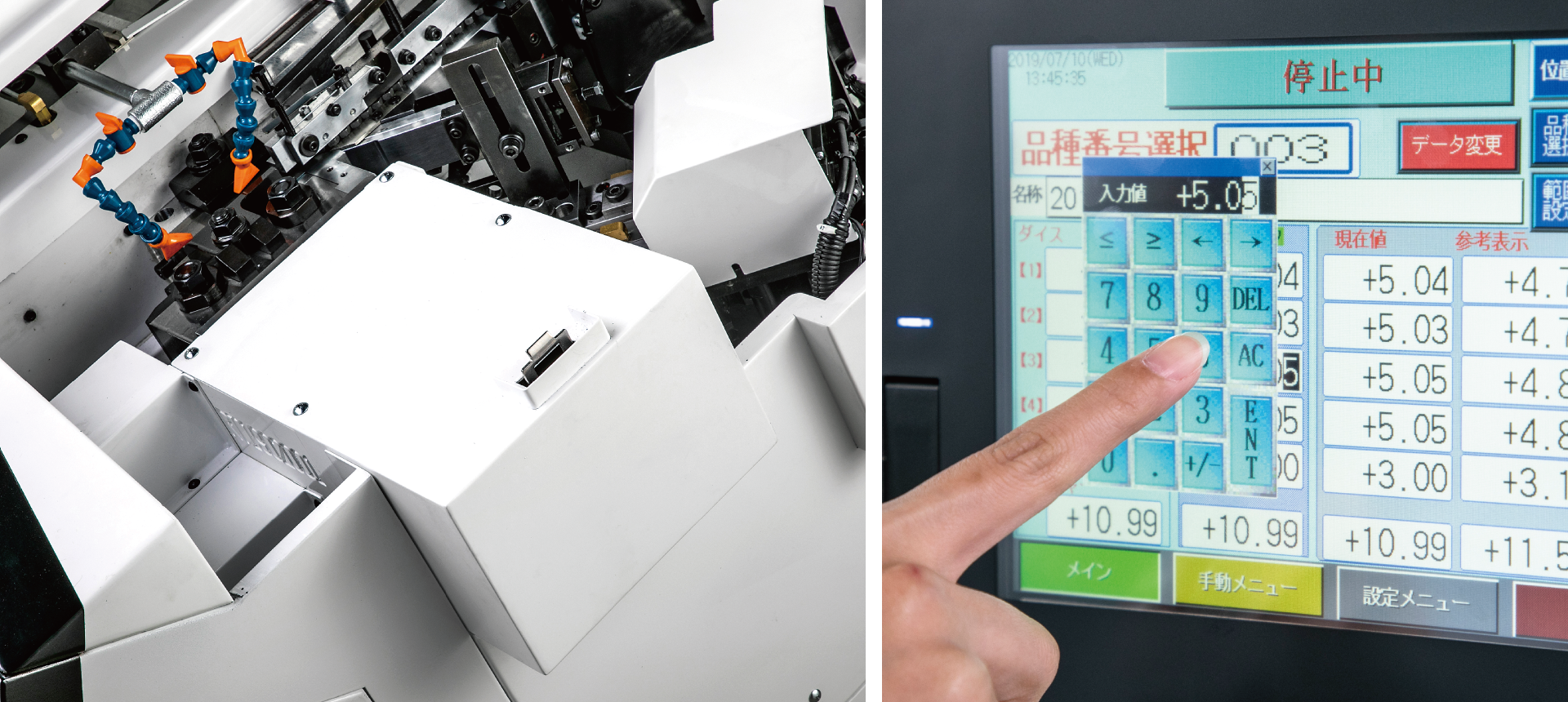 FEATURES02
Realize high-speed operation with cooling system
Cooling system incorporated
Heating of the machine body during high-speed operation is suppressed.
Temperature sensors are installed on ram cover, and the temperature is displayed on the touch panel.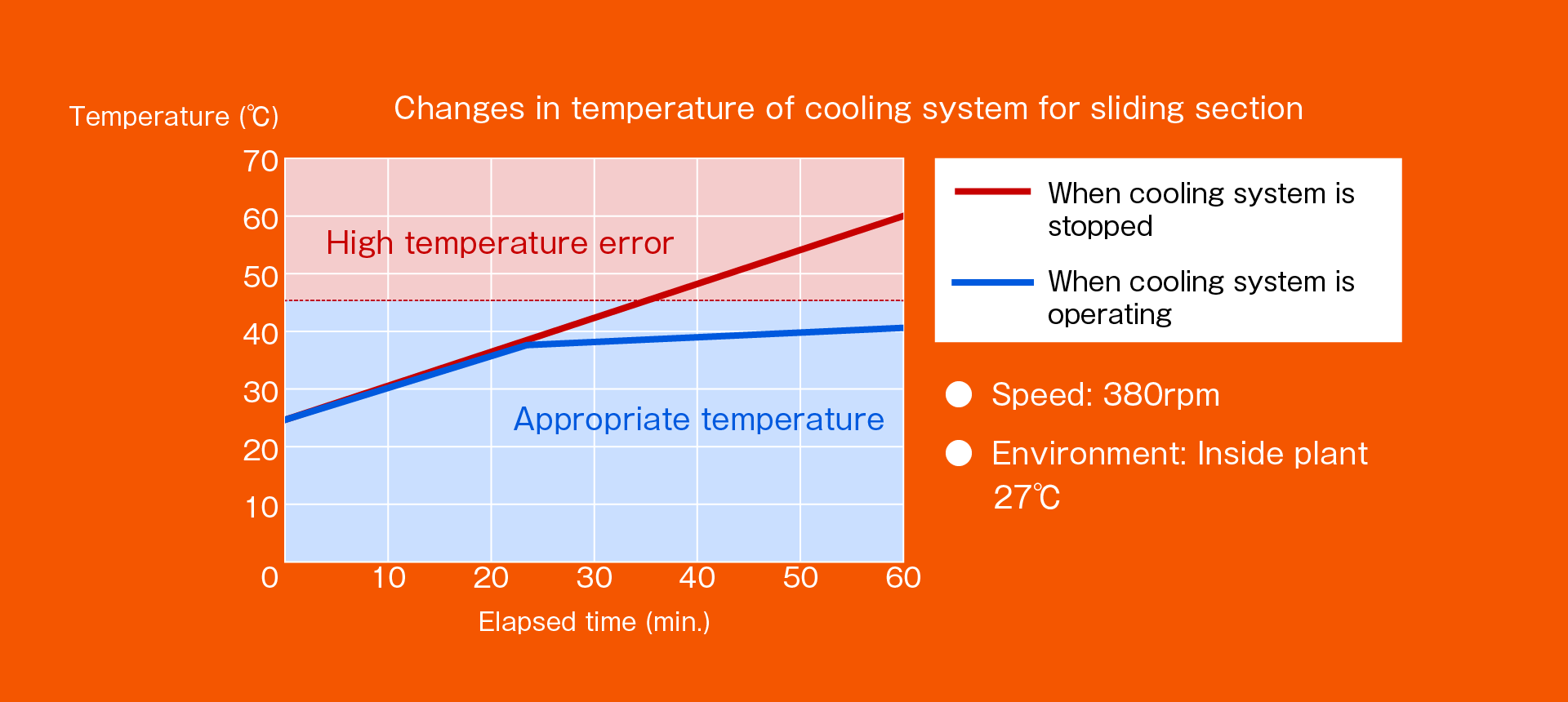 FEATURES03
Shortening setup time with jog dial
Easier ram inching adjustment
The adopted motor with PLG (pulse generator) enables use of the jog dial.
The ram position and travel stroke are displayed on the touch panel.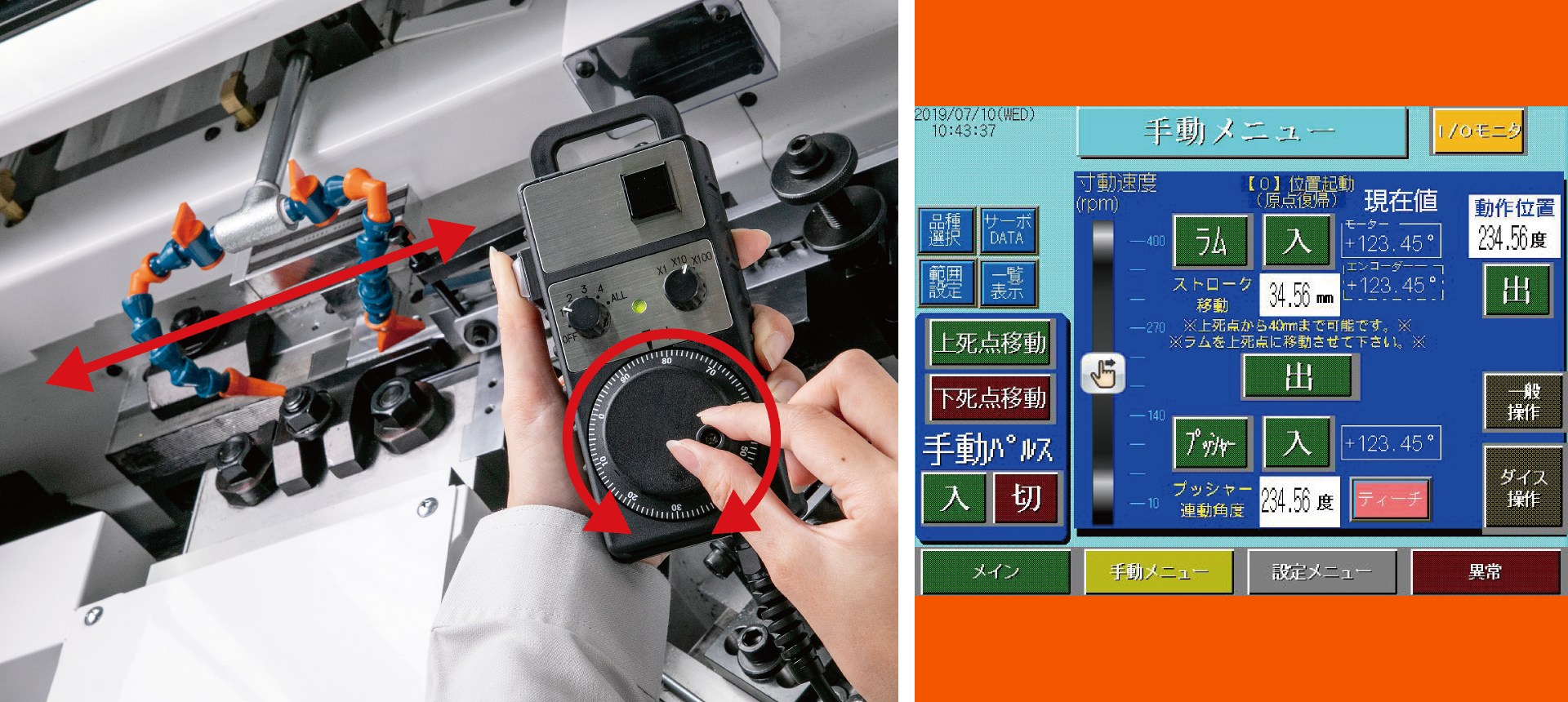 FEATURES04
Servo motor incorporated for starter
Following ram's high-speed rotation
The pusher timing and push-in rate can be adjusted with numeric inputs.